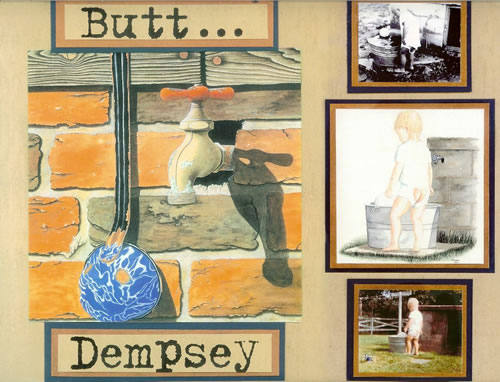 As a child, I spent many hours playing on and around our family's well house. I fought a lot of cowboys and killed a lot of Indians atop that old fort and I climbed it as a mountain many times to escape from bears and dragons. I would hang upside down and drink directly from the spigot and I remember being stung by a family of wasps that had built inside the pump house.
Since we raised our kids in the same house where I grew up, I was thrilled years later to watch John and Beth doing the same things on top of that same old well house.
Featured image: "Pump House Shadows"
---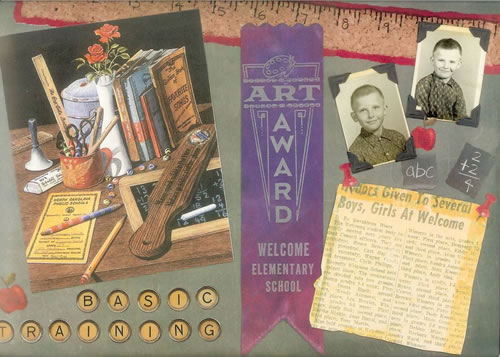 "I remember once when Dempsey and his cousin Mike Allen stayed after school waiting for Mike's father to pick them up. Back then you couldn't wait outside so they stayed inside with the teachers.
Mike went to help Mrs. Hackney and Dempsey asked me what he could do so I sat him down with a health book and asked him to draw a picture of the skeletal system. When I came back to look, he had drawn every bone to the tiniest detail and with the correct proportion.
I used that drawing on the bulletin board for many years afterwards."
Recalled by Miss Ann Corn, Retired Teacher, Welcome Elementary School
Featured image: "School Memories"
---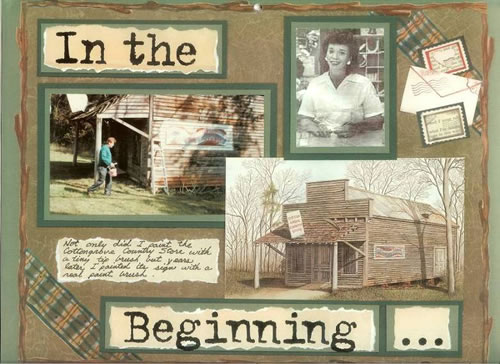 I have told the story many times about how I painted "Cottongrove Country Store" as a Christmas gift for Shelley.
She hung it in the Southmont, NC Post Office where she was Postmaster, and people started asking about prints, so we borrowed money to have copies made. That's how my art career began.
Now the old store is gone and every time I go down that road I miss it.
---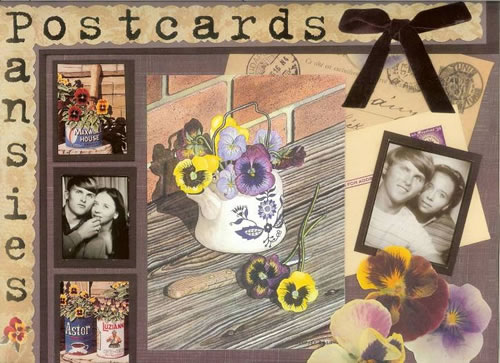 Every artist it seems loves pansies and I am no different.
At our house we plant them by seed in the late fall and they are in full bloom by December. In February you can even pick a bouquet for your Valentine.
I met my Valentine, Shelley, in high school art class where she would critique my drawings. Now, thirty some years later, she is still my severest critic, greatest fan, and manager of Dempsey's Place.
Featured image: "First Cuttings"
---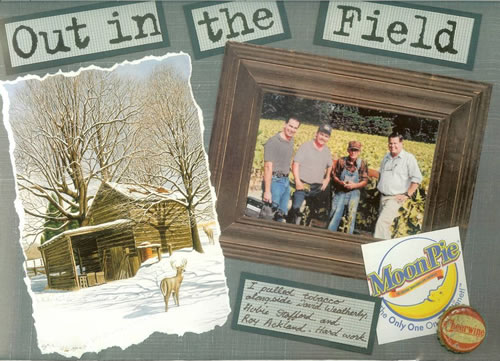 The Craver's tobacco barn reminds me so much of my experience of getting up at daybreak, pulling tobacco and loading the sled all day, then jumping into the pond to wash the tobacco gum off.
Working in the fields during the week was hard but the weekends were special. With the barns fully loaded we would sit up all Saturday night tending the curing fires and then enjoy plenty of country cooking, marshmallows to toast, watermelon fresh from the field, and oftentimes a Cheerwine or RC.
The hard work wore me out and I decided then that I did not want to be a tobacco farmer.
Featured image: "Early Crossing"
---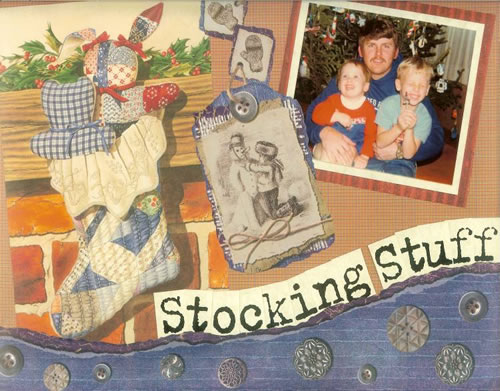 Stockings have always been an important part of my Christmas morning.
As a child I remember only once getting a toy in my stocking and it was a bag of marbles but I do remember getting lots of nuts, and fruits, and candy (mostly it was nuts and fruits). I would crack the nuts with a hammer while I enjoyed a chocolate marshmallow Santa.
When I became a husband and parent, I took stocking stuffing very seriously. I wrap every gift item down to the smallest pack of gum and carefully place them in the appropriate stocking on the hearth.
Christmas morning at the Essick's is a three-hour event partly due to the stocking stuff.
Featured image: "Handmade"
---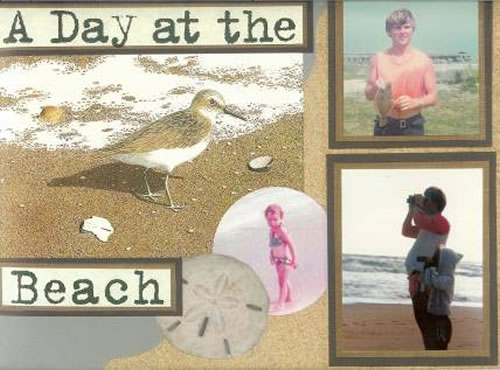 The beach brings such wonderful memories.
I will never forget Shelley and me walking toddler John down the beach for the first time when he suddenly let go our hands, bent over, and took a big bite of sand. Boy was he surprised.
Beth was our beach artist using shells, string, pebbles, and whatever else she could find to build elaborate oddities in the sand. People were always stopping to photograph her creations.
Featured image: "Fishing Buddy"
---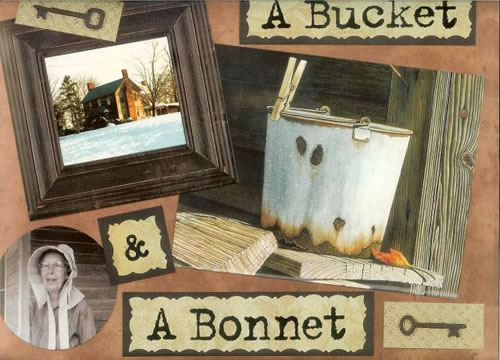 The day that I met Miss Alice DeLapp was special.
This quiet, petite woman wearing her own handmade bonnet was gathering firewood on her porch.
At 80 years old she had never married, was a retired schoolteacher, and was living in the house where she was born.
It had snowed the night before and I stopped and asked if I could make pictures. This was the start of a special relationship that lead me to one of my most popular pictures ever, "Good Morning Miss DeLapp."
Featured image: "Miss Alice's Clothespin Bucket"