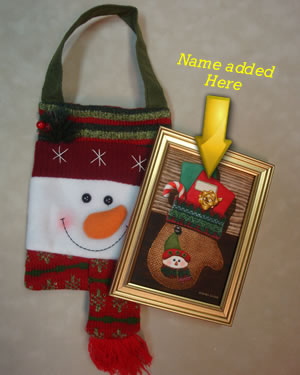 "Christmas Mitten"
Dempsey Essick loves Christmas and that is evident by the Christmas images he chooses to paint, and this year's "Christmas Mitten" is no exception.
The small signed and numbered print depicts gifts and a candy cane resting inside a hanging Christmas appliquéd mitten with a gift tag personalized uniquely to you!
You will find the hidden hummingbird in the stitching underneath the bow.
Special to this project is the fact that Dempsey will, at no charge, personalize the gift tag on the print with your name of choice. This holiday print is free standing and rests in its own Christmas gift bag.
Only from Dempsey Essick do you receive a gift item crafted with so much creativity, thoughtfulness, and love.
Gift bag w/ stand alone bracket $32