Dempsey Essick is a self taught, self expressed realist watercolor artist. He is known as the Hummingbird Bird Artist; not only for the hummingbirds he paints but for the hidden hummingbirds he hides in his paintings.
Whether it's in a restaurant on a napkin, at church on the bulletin, or in a personal note to a friend, Dempsey Essick is always doodling. He is best known for his Carolina cartoons drawn to incite sports fans. Many people come in the shop to get copies of Dempsey's Doodles but others print them or email them here at our site.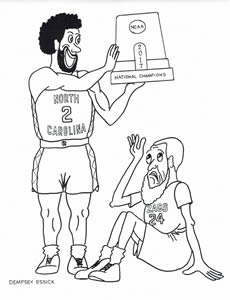 "Carolina Defeats Gongaza"
Wins 2017 NCAA Title 71-65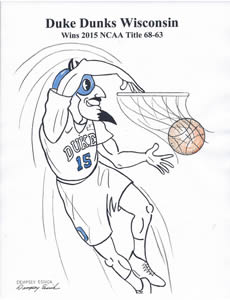 "Duke Dunks Wisconsin"
Wins 2015 NCAA Title 68-63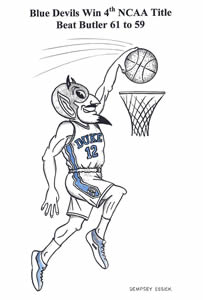 "Blue Devils Win 4th NCAA Title"
To Win 2005 NCAA Title 75-70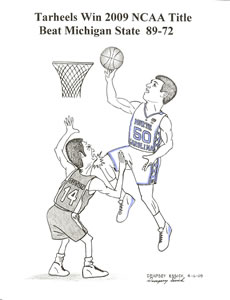 "Tarheels Win 2009 NCAA Title"
Beat Michigan State 89-72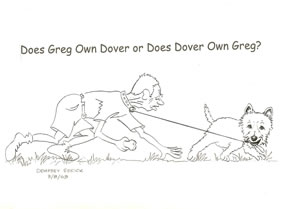 "Does Greg Own Dover or Does Dover Own Greg?"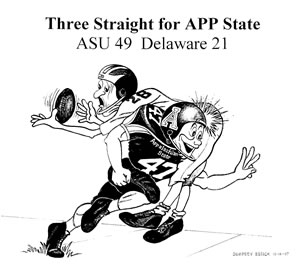 "Three Straight for APP State"
ASU 49 - Delaware 21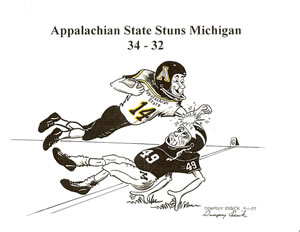 "Appalachian State Stuns Michigan"
34 - 32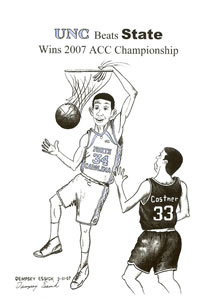 "UNC Beats State 2007"
Wins 2007 ACC Championship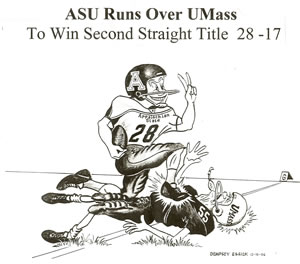 "ASU Runs Over UMass"
To Win Second Straight Title 28-17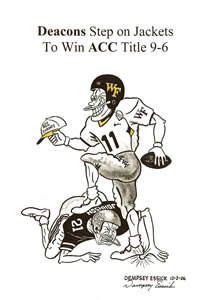 "Decons Step on Jackets"
To Win ACC Title 9-6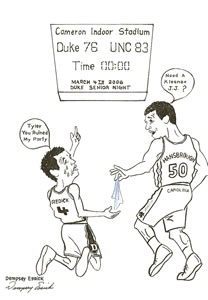 "Carolina vs Duke"
76 - 83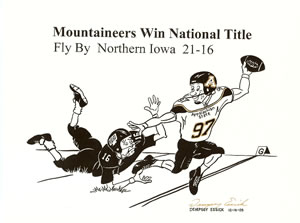 "Mountaineers Win National Title"
Fly By Northern Iowa 21-16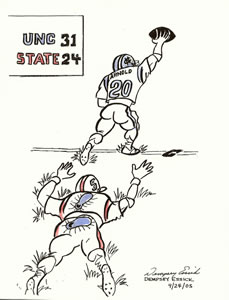 "UNC Beats State 2005"
31-24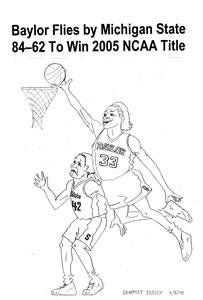 "Baylor Flies by Michigan State"
84-62 To Win 2005 NCAA Title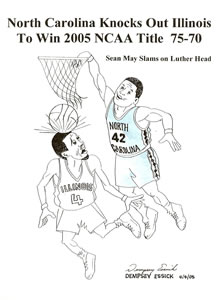 "North Carolina Knocks Out Illinois"
To Win 2005 NCAA Title 75-70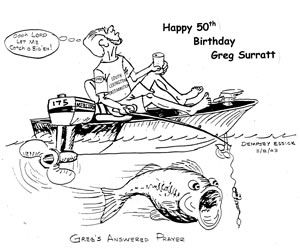 "Greg's Answered Prayer"
Happy 50th Birthday Greg Surratt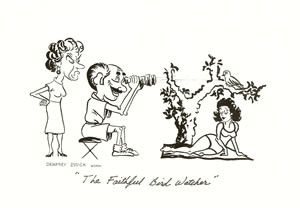 "The Faithful Bird Watcher"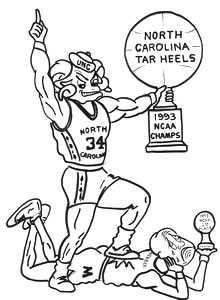 "1993 NCAA Champs"
North Carolina Tarheels win 1993 NCAA Championship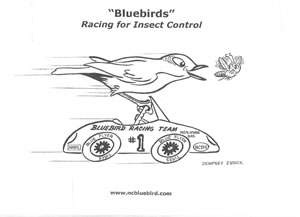 "Bluebirds"
Racing for Insect Control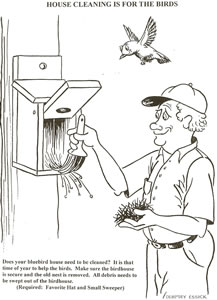 "House Cleaning is for the Birds"
Does your bluebird house need to be cleaned?
It is that time of year to help the birds.
Make sure the birdhouse is secure and the old nest is removed. All debris needs to be swept out of the birdhouse.
(Required: Favorite Hat and Small Sweeper)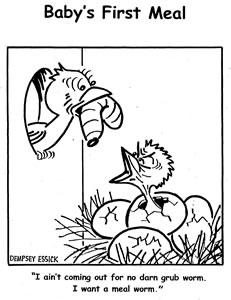 "Baby's First Meal"
I ain't coming out for no darn grub worm. I want a meal worm.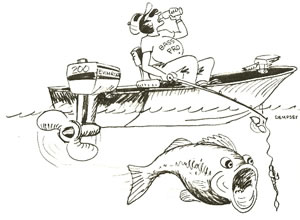 "Fishing"